oil adsorbent
Product introduction
Kakui Oilsolver®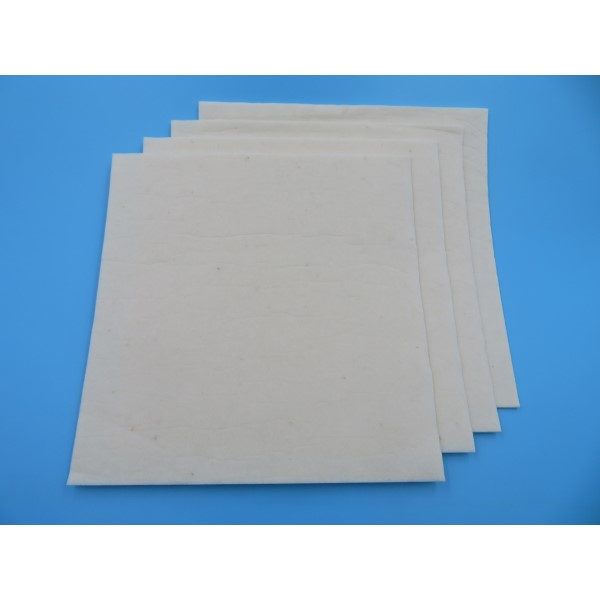 Kakui Oil Absorbent Cotton®SB-PRO Series
Suppress fluffing and improve the strength of the product
Features of SB-PRO series
Three-layer structure oil-absorbing cotton with natural hollow fiber as the main body
The biggest feature is that it is not easy to fluff, It is not easy to produce cilia, and the oil attached to the product can also be wiped off.
Can be placed under products coated with rust inhibitors, and can be used for a variety of purposes
The adsorption performance is 28 times of its own weight, and the adsorption speed is also fast, so it is a product that can provide work efficiency.
30 cm angle ~ 50 cm angle range, can be used according to the purpose and usage.
Usage
Wipe the oil content of the product, and clean the product when it is finished
Due to the enhanced wear resistance of the product, it can be used for oil leakage on the floor surface, around the machine
Treatment of floating oil on water surface such as coolant
Usage
Around various machines (press machines, dies, etc.)
Oil slick treatment on water surface
Various projects related to oil
Waste oil storage place
Oil spill and tool wiping and anti-rust agent adsorption
SB-30-100PRO
SB-30-200PRO
Usage
Oil wipe, oil spill, oil slick, oil-water separation tank (mineral oil, animal and vegetable oil)
Geometry
Flake (for wiping oil)
material
Take natural hollow fiber as the main body
size(cm)
30×30×(thickness)0.4
30×30×(thickness)0.4
Weight
About13g/sheets
About13g/sheets
Number of sheets per box
100sheets
200sheets
wight per box
About1.3kg
About2.6kg
Adsorbing capacity per sheet (L)
About0.36L
Adsorbing capacity per box (L)
About36L/box
About72L/box /td>
lead time
~ About 2 week
SB-4050PRO
SB-50PRO
Usage
Oil wipe, oil spill, oil slick, oil-water separation tank (mineral oil, animal and vegetable oil)
Geometry
Flake (for wiping oil)
material
Take natural hollow fiber as the main body
size(cm)
40×50×(thickness)0.4
50×50×(thickness)0.4
Weight
About28g/sheets
About35g/sheets
Number of sheets per box
100sheets
wight per box
About2.8kg
About3.5kg
Adsorbing capacity per sheet (L)
About0.77L
About0.97L
Adsorbing capacity per box (L)
About77L/box
About97L/box
lead time
~ About 2 week
---