Photo courtesy of: Minaminippon Shimbun.Co.,Ltd.
Company Information
Company Profile
Company name
KAKUI CO., LTD.
Founded
March, 1881
Established as a company limited December, 1964
Represen
tative
Masataka Iwamoto
Head Office
4-16-1 Toso, Kagoshima-City, Kagoshima 890-0081, JAPAN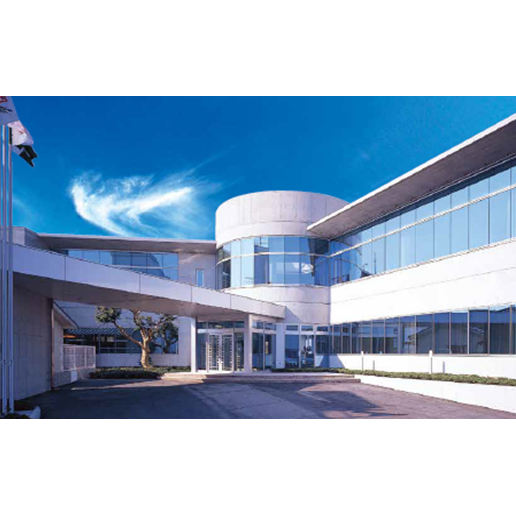 Principal sales items
Cosmetic puffs, Absorbent cottons, Oil adsorbents, Kakui Oilsolver®
Laboratory
Research & Development Team (Head Office)
Group Company
Risoh Sanitary Materials Ltd.
Affiliate
Kakuix Co., Ltd.
Corporate Philosophy
"Nature, Environment, and Human"
We endeavor to develop new products centered on environmental issues, giving attention to both nature and human.
Management Policy
In order to deliver satisfactory products to our customers, build up a highly reliable organization, in compliance with laws, regulations and procedures, and act certainly. Improve products and management system, and fulfill responsibilities to our customers.
Company Motto
Through personal growth, deliver services and commodities that serve to people, and realize a comfortable society.
Mission Statements
❶ We improve our job and make our company grow, through higher level of self-development and spirit of mutual assistance.
❷ We consider "Customer satisfaction" our pleasure.
❸ We observe social rules and go forward with our local communities.
Guiding Principles
Utilizing Kakui's own production seeds (specialized materials, technologies, facilities and intellectual properties), aim at a flexible and creative company that responds to promptly and correctly to our customers' needs which become diversified, varied and sophisticated acceleratingly.
Respecting any and all stakeholders such as customers, shareholders, business partners and local communities, we all employees will carry out our business activities together, along with the spirit of compliance and actions based on high morality, and fulfill our social responsibilities as members of the society, so as to be reliable company.
Practical Matters
❶ Consider adequacy of an activity.
❷ Ship out promptly and accurately.
❸ Provide customers with greater benefits.
Quality-related Matters
❶ Carry out operations certainly in accordance with documented procedures.
❷ Always eliminate wasteful operations and reconstruct individual jobs.
❸ In the event of any exceptional matters, do not respond alone for safety.
❹ Implement preventive maintenance in order for higher organizational reliability.
History
Mar., 1881
Founded as a raw cotton wholesaler named Yamakataya Cotton Store, at Konaya Avenue (currently Nakamachi), Kagoshima City.
Jan., 1897
Factory moved to Kajiya-cho, Kagoshima City (First Factory).
1898
Four roller cards (three carding machines and one scutching machine) including their accessories were surplused by Iso Spinning Factory, with which cotton milling operations by Western-style mechanization started as a pioneer in Japan.
In an environment where there existed only a kind of home manufacturing method of scutching, the Company made a revolution that adopted such modern mechanization.
Jun., 1927
Yamakataya Cotton Store changed to a partnership corporation.
Jul., 1931
Established Second Factory at Toso, Koorimoto-cho, Kagoshima City.
Sales channel expanded to the whole Kyushu, Shikoku, Okinawa, Taiwan, Korea and Manchuria.
Feb., 1939
Established Keijo Factory in Korea.
Jul., 1940
Established in parallel an absorbent cotton factory.
Jan., 1944
Due to occurrence of the Greater East Asia War, the First factory was turned to Iwamoto Aircraft Industry Co., Ltd.
Jun., 1945
Nakamachi Sales Office and Kajiya-cho First Factory (both in Kagoshima City) were completely burned down by war.
(Majority of existing machines could avoid war damage because they had been moved to rural area for safety.)
Sales office and factory office were set up at the Second Factory.
Mar., 1948
Designated as a factory of sanitary household cotton products.
Sep., 1948
Changed trade name to Yamakataya Industry Partnership Corporation.
Apr., 1958
Emperor Showa and Her Majesty visited.
May., 1958
Established Kitakyushu Sales Office.
Nov., 1959
Established Izuro Sales Office.
Mar., 1962
Established Miyazaki Sales Office (Ehiranakamachi, Miyazaki City).
Aug., 1962
Established Ooita Sales Office (Oomichimachi, Ooita City).
Jun., 1965
Reorganized to Kakuiwata Co., Ltd.
Mar., 1966
Sales Headquarters moved to Kajiyacho, Kagoshima City.
Mar., 1967
Completed continuous scouring/bleaching/drying machine for sanitary materials.
Unlikekier-type scouring/bleaching that requires four days to finish a product, completion of this facility that manufactures large sheets of absorbent cottons and gauzes only one hour after material input gathered substantial attention worldwide as "dreamy continuous refining/bleaching".
Jun., 1971
Renamed to KAKUI CO., LTD.
Jul., 1971
Started to manufacture gauzes.
Apr., 1974
Newly established a bedclothes factory at Nannei 1-chome, Kagoshima City.
Mar., 1975
Established Fukuoka Sales Office (Hakata-ward, Fukuoka City) and Kitakyushu Sales Office renamed to Kitakyushu Subbranch.
Mar., 1979
Sales Headquarters moved to Nannei 1-chome, Kagoshima City, where a bedclothes factory was established in parallel.
Feb., 1990
Completed oil adsorbent Factory.
Dec., 1991
Trademark "Kakui Oilsolver®" was registered.
Nov., 1994
New Head Office building completion ceremony.
Jun., 2004
Acquired ISO 9001:2000 certification for new material.
Message from the President
It is now ushering in an era that transcends the agricultural revolution and changes in the industrial revolution.
We are happy that we celebrates the 140th anniversary in business.In recent years we have focused on providing the world's most satisfying products such as cotton pasds and oil adsorbent .The SDG's era is beginning, we try to make high-quality products made from cotton, and have received good reviews.We will not be satisfied with the status quo and continue to move forward.
Through advanced Iot and BI technology, we create products and services that are more useful to the world.Thank you for your guidance and encouragement.
※1→IoT
※2→BI
※3→DX
Representative
Masataka Iwamoto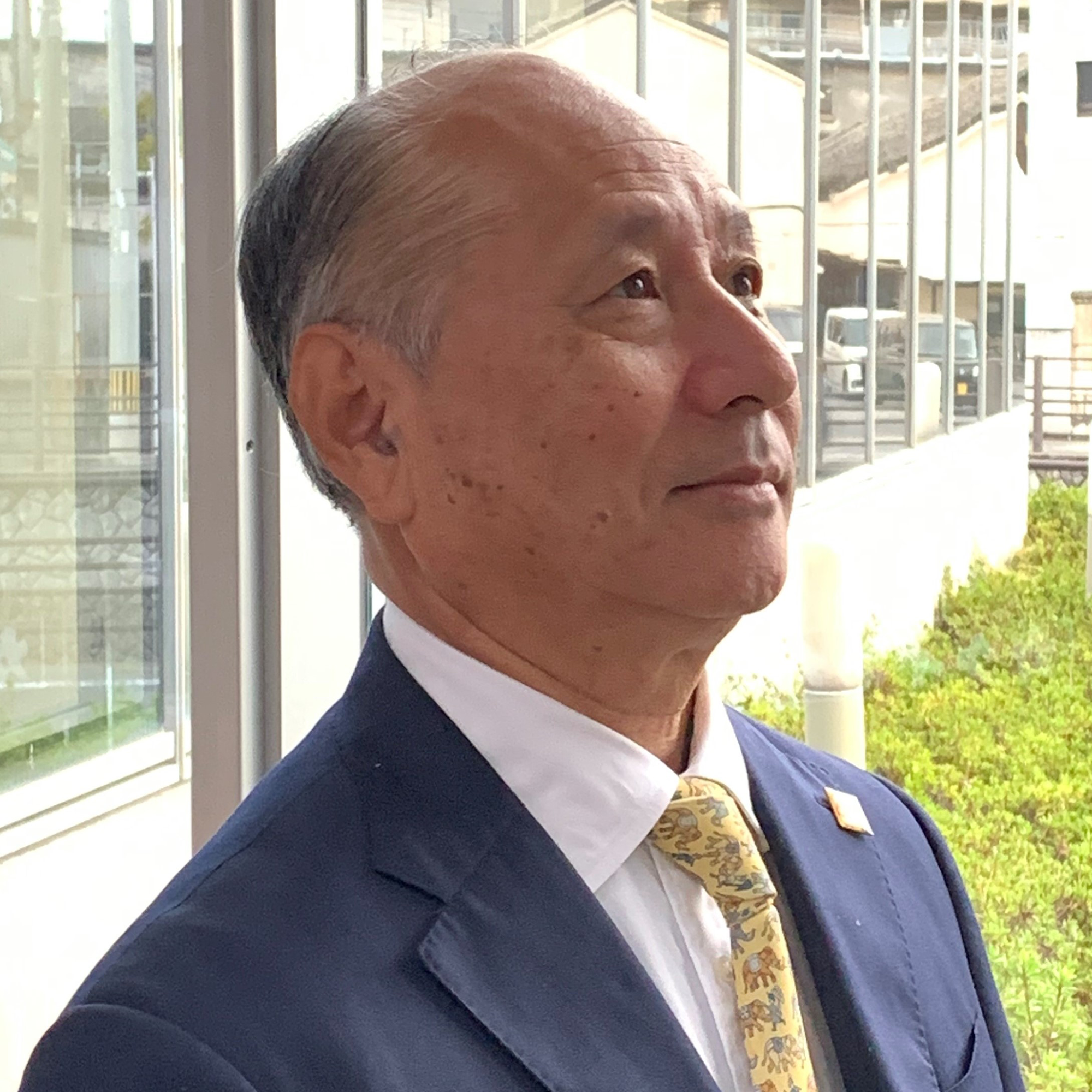 Company Information
---